CONSERVATION  SAFARIS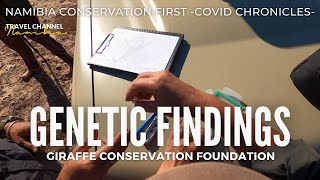 GIRAFFE GENETICS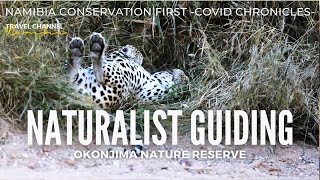 NATURALIST GUIDING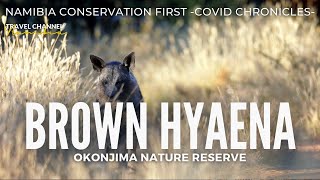 BROWN HYAENA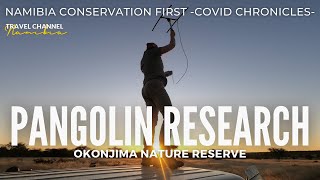 PANGOLIN RESEARCH
GIRAFFE GENETICS

This final episode of the @Giraffe Conservation Foundation portion of our Covid Chronicles goes into detail about the Foundation, from its early beginnings to where they are now. We learn what they are doing for giraffe conservation throughout Namibia and Africa, by taking genetic samples from individuals to try and understand the species better for conservation purposes. With only about 111,000 giraffe left on the continent, giraffe are living in a vulnerable time!

NATURALIST GUIDING

The AfriCat foundation's ethos is well explained from the grass roots up by Okonjima head guide, Martin Njekwa. Realise the importance of the return of tourism income in this episode as it plays a major role in human wildlife conflict mitigation.

BROWN HYAENA

This time the focus is on brown hyaena at Okonjima Nature Reserve. Resident researcher, Dr. Sarah Edwards, talks about her intriguing and ground breaking work on the brown hyaena and shares her observation of the first ever recorded brown hyaena infanticide! She then takes us along into the field where we witness the process of paste marking, demonstrating the olfactory driven communication of this species. This project is a joint production by TRAVEL CHANNEL NAMIBIA and ULTIMATE SAFARIS and a magnificent group of individuals, support partners, companies and sponsors.

PANGOLIN RESEARCH

Understanding a specie that is under researched is a massive challenge. Right here in Namibia, Kelsey Prediger - Secretary of the Namibian Pangolin Working Group and AfriCat Pangolin Researcher - is currently learning ground breaking information about these scaly mammals. She gathers information through multiple techniques - one of them is via GPS Satellite and VHF tags, which is the core of most field research around the continent. Find out about the preparation it takes to be a pangolin researcher.